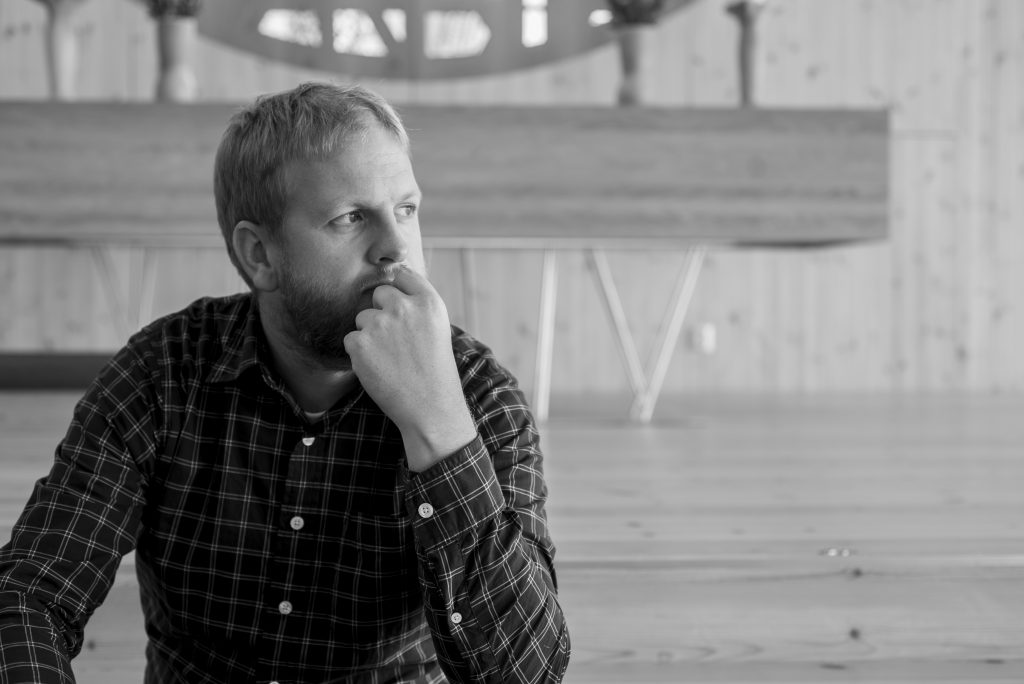 Hallgeir Øgaard Westli was born in Alversund, near Bergen, Norway, in 1984.
He began his musical studies at 7, first playing violin and piano. He started playing the organ when he was 12 years old.
From 2004 – 2008, Hallgeir was a student at the Grieg Academy in Bergen, where he studied Organ and Choral Conducting. From 2009 – 2011, he attended Volda University College, where he studied Children's Choir Conducting.
In 2008, Hallgeir moved from Bergen to Stavanger, to work as Kantor (Musical Director) in Vardeneset church. During his time here, he was part of a group of organists who founded a concert series in Stavanger city centre, with the intensjon of increasing the interest for the organ.
In 2011, Hallgeir moved back to Bergen to work as Kantor in Salhus church. During the 7 months he worked there, he was responsible for an organ project in Salhus church. In 2014, Salhus church could celebrate their new organ – built by Metzler Orgelbau, Switzerland. This organ was their first build in Scandinavia.
From 2012 – 2015, Hallgeir was employed as Kantor in Arna church, Bergen. He especially worked hard for funding a new console for the organ in Arna church, the final step for restoring the organ. This was installed early in 2017.
From 2015 Hallgeir has been Kantor in Leikanger church and Fjærland church, both located by the beautiful Sognefjorden in Norway. He also conducts Sogndal Symphonic Band.
Hallgeir has played numerous concerts in Norway and abroad, including Odense Cathedral (Denmark), Bergen Cathedral (Norway), Skien church. He has also been solist at Fartein Valen Festival in Haugesund, Norway.
Hallgeir is member and secretary of the Norwegian Organ Consultants Assosiation.
---

Hallgeir Øgaard Westli er fødd i Alversund nær Bergen i 1984.
Han starta si musikalske utdanning då han var sju år; først på fiolin og piano, og då han var 12 år byrja han å spele orgel.
Frå 2004 – 2008, studerte han ved Griegakademiet i Bergen, der han studerte orgel og kordireksjon. Frå 2009 – 2011 studerte han barnekorleiing, eit studium i samarbeid med Høgskulen i Volda og Ung Kirkesang.
I 2008 flytta Hallgeir til Stavanger for å jobbe som kantor i Vardeneset kyrkje. Medan han var her, var han med å stifte konsertserien «Orgel i sentrum», som arbeider for å fremje interessa for orgelet som konsertinstrument.
I 2011 flytta Hallgeir tilbake til Bergen for å arbeide som kantor i Salhus kyrkje. I tida her, jobba Hallgeir mykje med å skaffe eit nytt orgel til kyrkja. I 2014 kunne Salhus kyrkje feire at deira nye orgel, bygga av Metzler Orgelbau i Sveits, stod ferdig. Dette var firmaet sitt fyrste instrument i Skandinavia.
Frå 2012 – 2015 var Hallgeir ansatt som kantor i Arna kyrkje, Bergen. Her jobba han aktivt for å skaffe finansiering til ein ny spelepult til orgelet i kyrkja, det siste steg for å fullføre restaureringa av instrumentet. Denne spelepulten blei installert våren 2017.
I 2015 vart Hallgeir ansatt som kantor i Sogndal og Leikanger kyrkjelege fellesråd. Han har her hovudansvar for Leikanger og Fjærland kyrkjer. I tillegg til dette dirigerer han Sogndal Musikklag.
Hallgeir har spelt ei rekkje konserter i inn- og utland, mellom anna i Odense domkyrkje (Danmark), Skien kirke og Bergen domkirke. Han har óg vore solist på Fartein Valen Festivalen i Haugesund.
Hallgeir er medlem av og sekretær for Norsk orgelkonsulentforening.